Playtest
Play games. give feedback. get rewards.
Be part of the game
Help create your next favorite game
At Square Enix Montréal, we value a diversity of feedback and points of view.
We believe that to create memorable games, we need to listen to the people who play them.
Join our playtests squad and play a major role in the development of the next hit mobile game. You don't need to be a pro player to sign up; every opinion matters!
Curious to try our games before everyone else? Sign up to become a playtester.
We want to hear from you (yes, you!)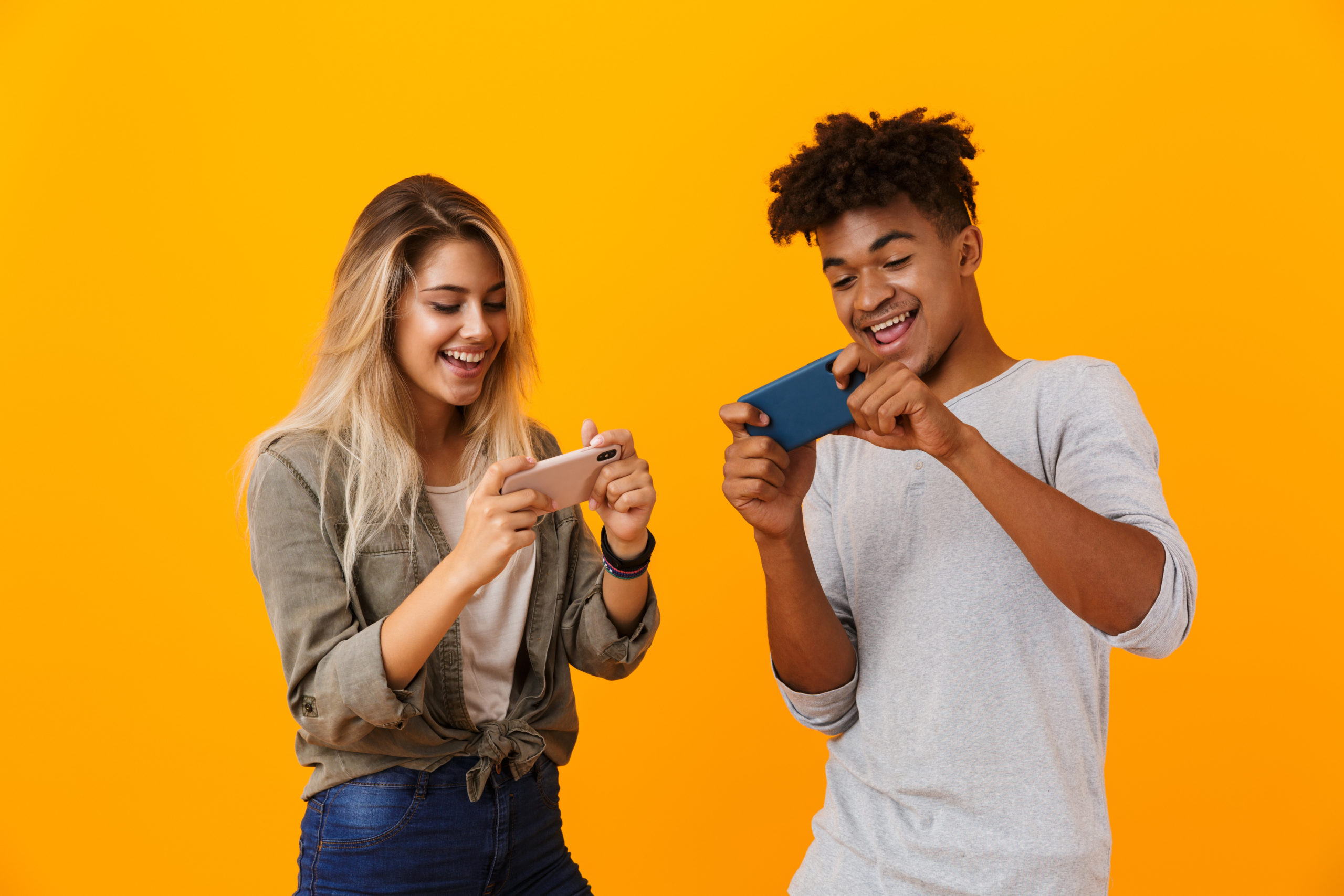 What is a Playtest?
Playtests are organized video games sessions that give to participants the opportunity to try exclusive content and new games currently in development.
They are either held at our studio or remotely (from home). By participating, playtesters help design and improve games for everyone!
Playtesters get sneak peak at future games, share their thoughts, and get financial rewards for their participation!
COVID-19 Update
Our priority is the health and safety of our team and playtesters. We have developed a new remote testing platform lets you try out our new games remotely and, most importantly, continues to give you a voice in the development of our projects. For the time being, all playtest sessions will be held virtually.
Eligibility
Who can be a playtester? Everyone!
Whether you are a pro at beating levels or only play a few minutes a day on the bus, you can be part of the game. Simply complete the sign up form and we'll find a playtest session that's just right for you.
How do I sign up?

To become a playtester, click on "Become a Playtester" and complete out our gaming profile questionnaire.

What happens during a playtest?

During a playtest, you play video games at different stages of the development and give your appreciation. Sometimes, the playtest can focus more on your overall gaming experiences and motivations.

Who can sign up to be a playtester?

Anyone 18+ is eligible. To be considered for a playtest, you must not work for a video game company.

I don't play video games often, should I sign up?

Yes! We need gamers with different skillsets profiles; from casual to hardcore players.

What should I expect after I sign up?

After signing up, your information is safely stored in our database for playtest opportunities. Participants receive emails periodically and are contacted by phone to confirm their availability.

Do I need to sign up for every playtest?

No. Once you sign up, we keep your information on file. We will contact you if your profile and availabilities meet the study's needs.
I am no longer available for playtest? How do I cancel?

If you were selected and become unavailable, please contact us as soon as possible. To cancel your participation in a study, please send a message to SEM-playtest@square-enix-montreal.com

What will I be testing?

We understand your curiosity. However, not knowing in advance what you'll test is important for us. We'll give you as much information as we can in advance without spoiling anything!

Can I share my experience with a friend?

What happens during playtests is confidential. We know you're very enthusiastic, but respecting our non-disclosure agreement (NDA) is crucial. If a friend is interested in playtesting, please invite them to sign up so they can participate themselves!

What's the reward for participating?

At Square Enix Montréal, playtest participants get a minimum of $50 per session (which usually averages 1 hour). Rewards can be higher (depending the test) and can also include gift-cards, games, exclusive merchandise, and more.

Where and when are playtests held?

During COVID-19, all playtest sessions are held virtually. We hold playtests during the day, evenings, and even weekends. Once you are contacted, you'll have the opportunity to choose a schedule that works for you.

What's the difference between playtesting and QA testing?

Square Enix Montréal has a team of Quality Assurance (QA) testers that identify bugs and report them to development teams. The User Research team organizes playtests to learn how players play our games and get their opinions. We cannot hire permanent testers for this type of test because we can't rely on the same opinions over and over again. We make sure to reward all of our playtesters by offering a minimum of $50 per session.
I don't want to participate or be contacted anymore. What can I do?

We totally understand! If you want to opt out from playtesting or from being contacted by Square Enix Montréal, you can click on "Unsubscribe" (or similar) link from the latest email received from us or send an email to SEM-playtest@square-enix-montreal.com mentioning the request, your first name, and last name.

What about my personal information?

Square Enix ensures the security and confidentiality of all personal information collected about playtest candidates. Any registered playtester can ask for the permanent removal of their information at any time. We ensure that the information gathered is solely used for playtest purposes. For more information, please read our privacy notice.

Is playtesting a job?

No. Playtesting is not a full time position. If you are looking for job opportunities at Square Enix Montréal, please visit our Career page.

What about working at Square Enix Montréal?

All job postings at Square Enix Montréal are accessible from our Career page. Playtesters are welcome to share their CV at playtest sessions. Our HR department will carefully evaluate all applications.

Can I visit the studio? Can I meet the game teams?

To ensure the confidentiality of our productions, access to our studio is limited. Unfortunately, you will not be able to meet the dev team (but be assured that they appreciate your participation!)